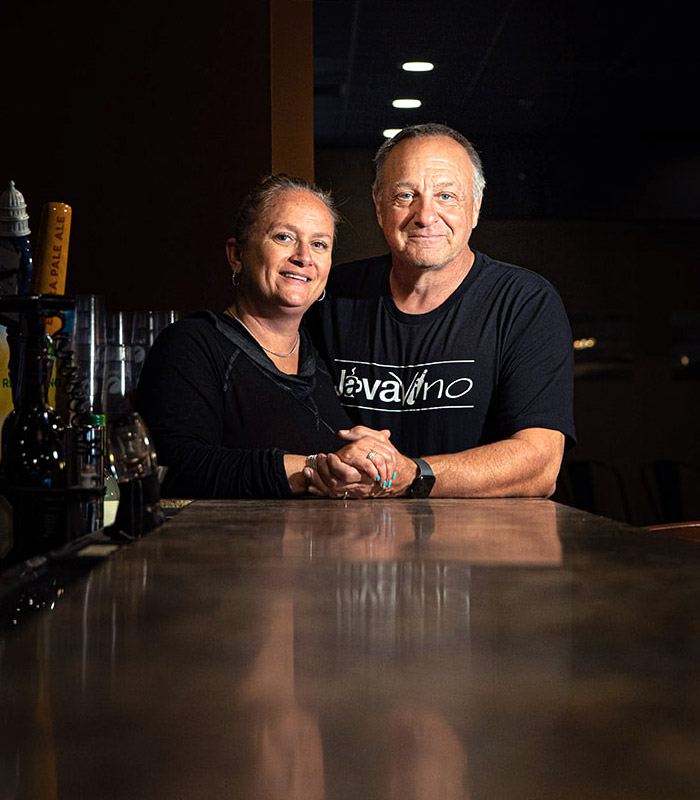 Tina and Howard Schumaker, Wisconsin natives, are passionately engaged owners of JavaVino since 2009. Love of the outdoors, fine cuisine, and entrepreneurship give these two inspiration to grow JavaVino as a staple in the southside La Crosse, Wisconsin community.
Our team consists of 30+ individuals who are passionate about delicious food, coffee, wine, and hospitality. Located within miles of nationally renowned hospitals and universities, we strive to provide a welcoming and unique space for all ages, professions, and palates.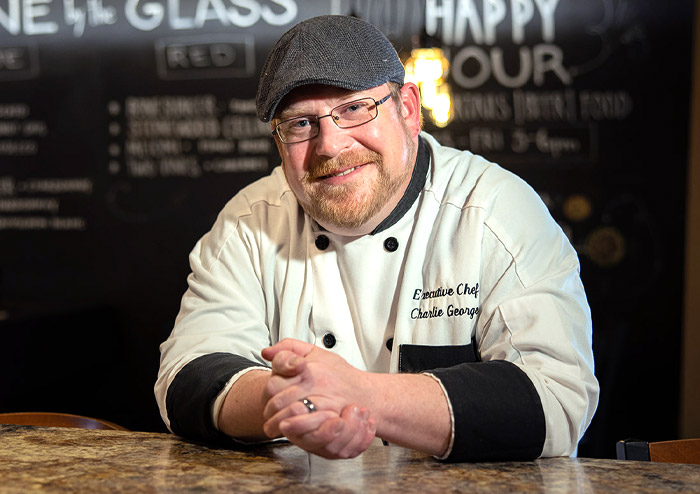 Chef Charlie George returned to our team in April 2021 to amplify our menu with seasonal, local ingredients and integrate coffee, beer, and wine beyond the beverage menu. Our servers, baristas, bartenders and hosts to make connections with everyone that enters our doors and swings through our Drive-Thru.
Closing our doors for six weeks in March & April 2020 due to COVID-19 impacted our business more than just financially. We learned that providing a welcoming space to grab some coffee, enjoy happy hour, and catch up with family and friends over delicious food is one of life's simple pleasures that cannot be replaced.