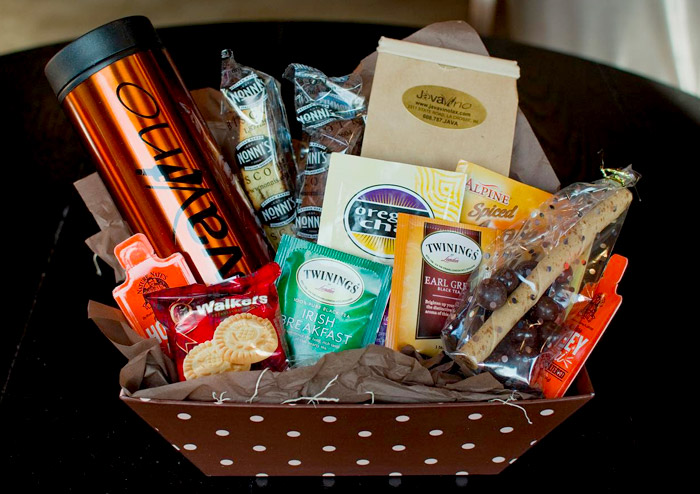 We Love the Coulee Region Giving Back to Our Community
Here at JavaVino we feel it's important to give back to the community in which we work and live, and we know that there are many opportunities for us to do so. While we'd love to say yes to everything, sometimes we have to respectfully decline. Please read through our guidelines and suggestions below before filling out the request for event sponsorships or charitable donations.
Five Things to Keep In Mind Guidelines & Suggestions
Requests must be submitted at least 4 weeks prior to the event start date or the date the donation is needed. We want to give every event we involve ourselves in the best chance for success, which means allowing plenty of time for planning. While we only require 4 weeks notice, additional time is always appreciated. Larger events generally require more time. Any requests submitted with less than 4 weeks notice will be automatically discarded.
We know there are worthwhile events happening and donations needed all over the Tri-State region, but we can only consider requests from the community we serve.
Due to the high number of requests we receive, we respectfully have to decline requests in these areas: sports teams, individual athletes, motorized sports, bands, and golf outings. Requests from schools and religious organizations will not be considered.
Due to Wisconsin state law, we are not legally allowed to donate alcohol to events. We're sorry, but we cannot make any exceptions to this.
We're an eccentric bunch here at JavaVino and love to be involved in events that reflect the eccentricities and uniqueness of our community and the people that live here. We love to be actively involved in our sponsorships, so we generally pass on opportunities that are solely logo placements.
Sponsorships & Donations Request Form
A confirmation e-mail will be sent to you once we have received your information.
We kindly ask that you refrain from calling or stopping in to check on your request status, as this takes time away from us serving our guests. If we are able to fulfill your sponsorship or donation request, you will be contacted directly by a member of our team. Cheers!